Send us your feedback on this year's festival.
Barcaldine Community Events Inc, the organising group for the 2016 Tree of Knowledge Festival, wants to know what you thought of this year's festival.
If you wish to participate in a short anonymous online survey please go to this link https://www.surveymonkey.com/r/R8ZBYLX to give us your rating and comments.
Or you can print out the attached paper version, complete it and place it in the box outside the old Information Centre – now the BCE Office. Download Survey PDF here.
Please forward the link for the survey to anyone else you think may be interested in giving feedback. We would like to get as many responses as possible from Barcaldine people, but also from the many visitors who were here for the weekend, by 29 May 2016.
Many thanks to our generous sponsors.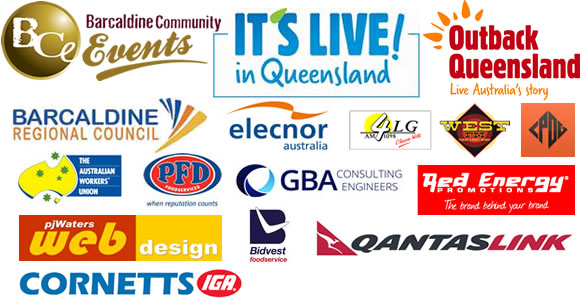 Commercial Hotel | Artesian Hotel | Silver Thimble | A.L. Davies Mobile Café | Shakespeare Hotel| The Lounging Emu | Barcaldine Labour Branch | Barcaldine Carrying Co | Barcaldine Campdraft Association